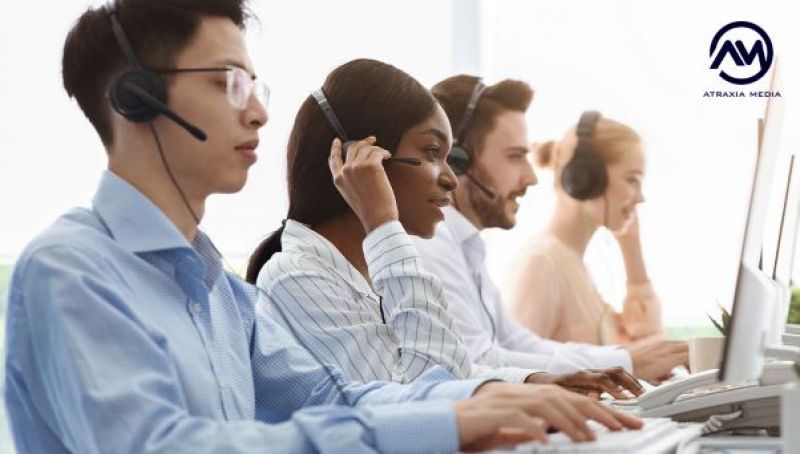 Lawyers do most of the heavy lifting in their line of business. While that's an excellent quality to keep, some tasks and responsibilities are best outsourced to specialized service providers, such as legal intake answering services and units.
Legal intake services are no joke and can realistically save your business from losing leads and revenue. In fact, legal intake services are valuable assets whether your business is doing good or it's struggling to obtain new leads or keep clients.
In a nutshell, it's a service that preserves and keeps your law firm going. It's a literal helping hand, and it will make all the difference in your business.
What Do Legal Intake Answering Services and Units Do?
Most lawyers know the drill: constant and distracting phone calls, making sure to answer all client questions, engaging in continuous communication with clients, conducting client intake, taking care of inbound and outbound lead generation, and more.
It's a lot, and the truth is, lawyers, while they are exceptional, can't do it all on their own. At least, not in a way that will grow and expand their business as they would like. So, they need to come up with a solution which we think is legal intake answering services.
Finally, what exactly do legal intake answering services do, and how can they help law firms? One of the best things they can help you with is to give you some breathing space to help you focus on your job, but they also:
Answer and transfer calls efficiently through set routing rules
Make outbound calls
Schedule appointments and take messages
Engage in live chats through your website and guide visitors
Make sure all contracts are signed and delivered
Obtain all medical and work records
Take care of all clerical tasks: file management, transcription, etc.
Engage in efficient multitasking
Qualify leads and vet callers for lead qualification
Have great listening and communication skills
Aren't Legal Intake Answering Services Just Bonafide Secretaries?
Absolutely not. This is quite a common misconception when it comes to intake answering services because most believe it's something anyone can do without special training or that it's just a fancy name for secretarial work.
This is not entirely accurate. Legal intake specialists are trained staff who understand and work with legal terminology and specialize in lead generation work, which is a crucial part of expanding your businesses' revenue.
They help you capture attractive leads and recognize which are the best ones for your law firm, they will always pick up the phone, and best of all, they have the uncanny ability to combine efficiency and expertise with empathy since most clients who call need to be feel heard and listened to.
Overall, legal intake specialists will mold their skill blueprint to how your business works and apply strategies to ensure its success in the long run.
How Can Legal Intake Answering Services Make a Difference with Your Law Firm?
Legal intake answering services can make all the difference with your law firm because they understand the business side of your practice, and they have been trained and specially picked for their empathetic abilities to treat clients in the best way possible.
They will also be there when you're unavailable to spot a new lead or step in immediately when there's a client issue. Legal intake answering services untangle all the knots and deal with the nitty-gritty, so think of them as a safety net: they're always there to catch potential clients or new business when you're not available.
Ataxia Media Can Help Your Law Firm with the Best Legal Intake Answering Services
Finally, hiring a legal intake specialist will actually cut your costs in half in the long run. At Atraxia Media, we work in units and have an in-house trained team of specialists who can handle a given number of cases that your law firm can handle.
So, if you want to stop hemorrhaging money, would like to be as competent and helpful as possible to your clients, we are here to help and set you up with trained staff that will increase your business's efficiency and revenue.
Make sure to call us or contact us via the contact form and we would be happy to answer any of your questions and figure out a strategy to help your business succeed.